How to spend less money when out on a date
Money is an important part of dating as a single person.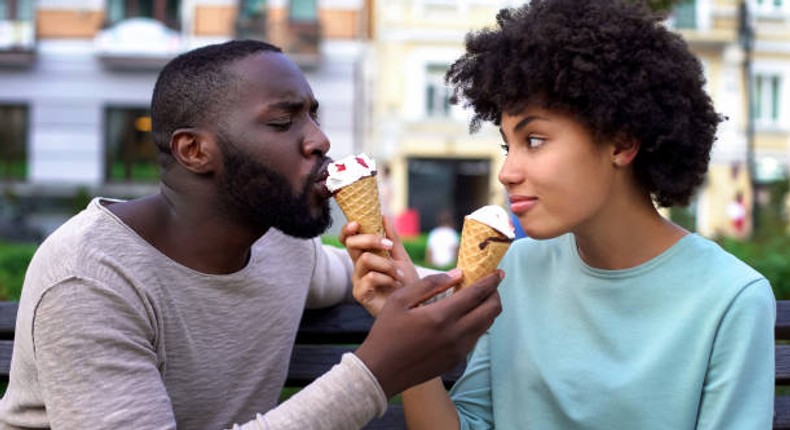 Whether you are splitting the bill or paying for everything, times are hard and you don't want to overspend.
When you are single, you have to go out with different people in settings like restaurants, bars and, cinemas.
Here's how to make sure you don't spend a lot of money;
Suggest cheap cocktails
If you are the person footing the entire bill, tell your date that there's a cocktail you would love to try. Cocktails are cheaper. Letting your date run wild might lead to them ordering a glass of wine or other expensive drinks.
Don't order everything on the menu
If you are not paying for the food, be considerate, and don't order everything on the menu. You can let your date order first and see how much they are willing to spend.
Go to a mid-range restaurant if you don't have a lot of money
You don't always have to choose fine dining. Many mid-range diners serve way better food than expensive restaurants. You can always choose that for a date.
Go to an art exhibition, gallery or museum
An art exhibition, gallery or museums are the perfect places to get to know your date without spending so much. Most art exhibitions and galleries are free and the ones you have to pay for aren't so expensive.
Try an ice cream date
Pulse Nigeria
Not every date has to involve eating food, you can go to a pastries shop for ice cream and snacks and still have an awesome time.
Always stick with a familiar order
Order familiar meals like rice and spaghetti, you wouldn't want to buy a high-sounding food just to discover that the portion size is notoriously small.
JOIN OUR PULSE COMMUNITY!
Recommended articles
Chika Ike stuns in green at Cannes Film Festival
Meet the oldest cover girl of Sports Illustrated magazine
5 world records that are almost impossible to break
Flying Fish treats its 'Fly Geng' to a captivating influencer hangout in Lagos
Who wore it best? Nengi and Tacha dress up like Nicki Minaj
7 Nigerians in Guinness Book of World Records
Satisfy your taste buds this May with Domino's awoof price slash
5 funniest Nigerian records in Guinness Book of World Records
Zikoko organises second edition of Hertitude, a women-only party
'The first 6 hours were the toughest for me' - Hilda Baci speaks on record-breaking feat
5 Guinness World Records that are relatively easy to break
Former cooking record holder, Chef Lata Tondon says 'Wait for Guinness to officially announce if the record is broken or not'
7 Nigerian Sports Stars who hold the Guinness World Record
What a WAG!! Check out the Top 10 most beautiful girlfriends of football players (2023)
Victor Osimhen aiming to break the Ibrahimovic curse