Lawmaker says 100 villagers killed in latest terrorist attack in Plateau
The lawmaker says over 200 villagers were killed in the last four months before the recent attack.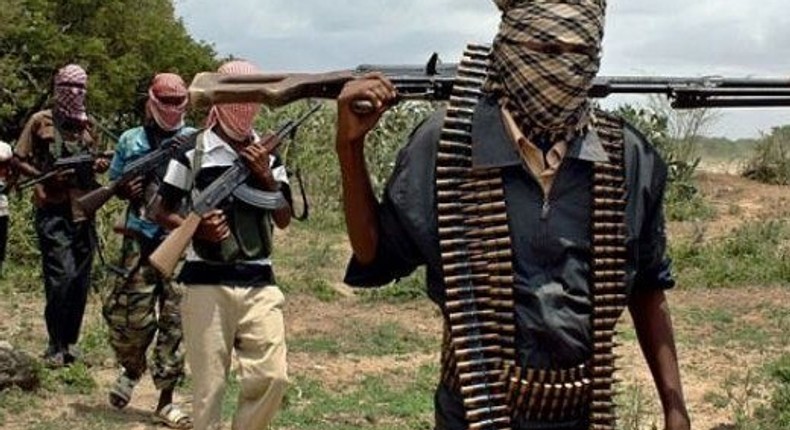 Rep. Solomon Maren, representing Mangu/Bokkos Federal Constituency in Plateau State has condemned the incessant terrorist attacks in his constituency.
He urged the constituents to remain calm and not to take the law into their hands.
The lawmaker said in a statement in Abuja on Thursday, that more than 100 villagers, mostly women and children, were massacred and butchered in cold blood by terrorists.
He said it happened during an overnight unprovoked attack at their houses, which were burnt down alongside foodstuffs, food barns and seedlings.
"I find it expedient at this time to intimate the world on the unfortunate happenings in my constituency, in the last two days, where over 100 persons were attacked," he said.
Maren described the killings as one too many in the constituency, saying over 200 persons were killed in the last four months before the recent one.
He said the government might claim to be doing its best, urging it to do its very best to avert further attack on the people of the area.
The lawmaker commended some gallant officers who were working without sufficient arms, yet volunteered themselves to save lives.
He urged President Muhammadu Buhari to order security agencies to move into the area with immediate effect in order to curb the killings as well as the National Emergency Management Authority (NEMA).
Maren also appealed to other well-spirited organisations to also move in with relief materials for the wounded survivors of the dastard attacks.
JOIN OUR PULSE COMMUNITY!
Recommended articles
Oldest, most complete Hebrew Bible sells for ₦17.6 billion at auction
Montana becomes 1st US state to ban TikTok amid cybersecurity concerns
Doguwa withdraws from Speakership race
Nigeria working on platform for electronic record of births, deaths
Lawmaker says 100 villagers killed in latest terrorist attack in Plateau
Soludo wants hardworking corps members in Anambra
Zamfara APC sets up committee to investigate members who betrayed party
Yahaya Bello wants a new university in Okunland before he leaves office
Doguwa, 5 others step down in battle for House of Reps' top seats
7 Nigerian Sports Stars who hold the Guinness World Record
What a WAG!! Check out the Top 10 most beautiful girlfriends of football players (2023)
Victor Osimhen aiming to break the Ibrahimovic curse