Revenge porn, sending nudes and how to be safe online
Do you know that people sell or share the nudes sent by their friends or lovers?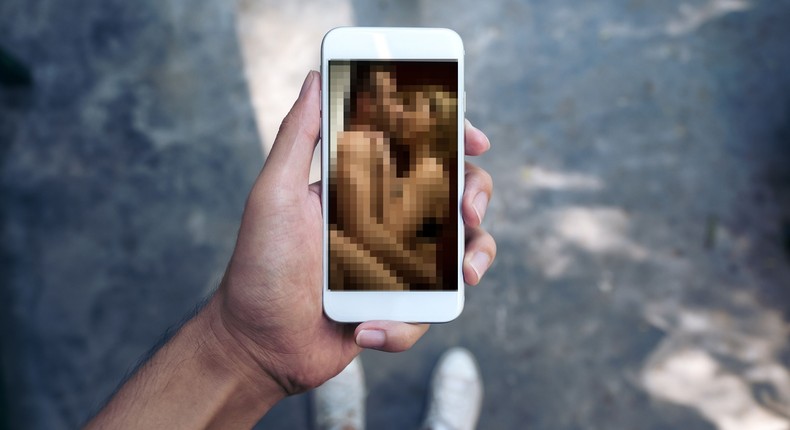 When you sell or share the nudes of someone without their permission, it is known as revenge porn.
First off, it is a criminal offence to disclose private communications, especially those involving nudity and sex.
There are many reasons why people engage in revenge porn.
It could be for profit in terms of the money they get from selling it.
To shame the person as a way of revenge. We've seen many couples who fall out threaten each other by saying, 'I'll share your nudes'.
Some do it for fun or bragging rights and share it on platforms for other men and women to view it.
Even though it is a crime and they should be prosecuted, how can people, especially women, protect themselves online?
Don't reveal everything
Let's say you even want to share unclad pictures of yourself because you are comfortable with your body, but you shouldn't show everything, at least cut out your face. You also don't have to be nude, be a tease.
Use an app that can help you delete both ways and view only one feature
Snapchat, WhatsApp, Telegram and Instagram have features that help you delete pictures or allow them to view them once, Twitter does not. Don't leave your pictures on the chat; always delete them as quickly as possible. You can also turn on the view once feature, it's better to be safe than sorry.
Look around for any hidden cameras, phones and open laptops
You don't want to be recorded without your consent, so look around for cameras and laptops that might just be opened. You can put off the light and put on your flashlight to notice any blinking lights.
Ask and confirm that your sex tape or nudes have been deleted
Let's say in the heat of the moment, it seemed like a bright idea to record a sex tape. After it has been done, you can watch and enjoy it but make sure and confirm that it is deleted. Check their phones yourself. You can also do the same for nudes.
Don't share nudes or record sex tapes
This is a fairly simple idea. A common saying is the best form of attack is defence. What better way to be safe than keeping your nudes to yourself and vehemently refusing to record sex tapes?
JOIN OUR PULSE COMMUNITY!
Recommended articles
Chika Ike stuns in green at Cannes Film Festival
Meet the oldest cover girl of Sports Illustrated magazine
5 world records that are almost impossible to break
Flying Fish treats its 'Fly Geng' to a captivating influencer hangout in Lagos
Who wore it best? Nengi and Tacha dress up like Nicki Minaj
7 Nigerians in Guinness Book of World Records
Satisfy your taste buds this May with Domino's awoof price slash
5 funniest Nigerian records in Guinness Book of World Records
Zikoko organises second edition of Hertitude, a women-only party
'The first 6 hours were the toughest for me' - Hilda Baci speaks on record-breaking feat
5 Guinness World Records that are relatively easy to break
Former cooking record holder, Chef Lata Tondon says 'Wait for Guinness to officially announce if the record is broken or not'
7 Nigerian Sports Stars who hold the Guinness World Record
What a WAG!! Check out the Top 10 most beautiful girlfriends of football players (2023)
Victor Osimhen aiming to break the Ibrahimovic curse