5 things to know about cooking with salt
Salt is an important condiment in most meals, but there are many things people don't know about it.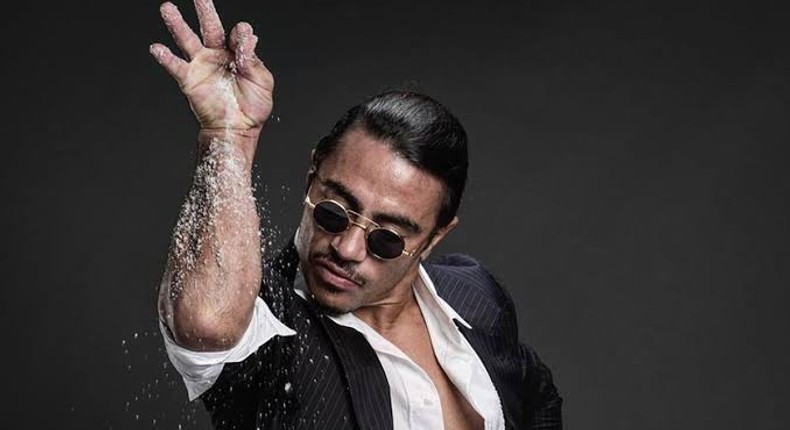 Salt occurs naturally from the deposits of evaporated of sea water.
Here are some important salt facts you need to know about when cooking.
1. Salt prevents pasta and rice from sticking together
Have you ever boiled pasta and rice, and they stuck to each other? Well, that's where salt comes in, salt helps to separate these dishes in the pot.
2. Salt in home-made food is healthier than salt in processed foods
Many people always give good grief about adding salt to their meals, but that isn't a major problem, buying processed and fast food meals like chips and burgers have a higher salt content.
3. Salt adds to taste
Is it sugar? No, it's salt. When cooking and especially when baking, salt can make meals tastier. It has been said that it counteracts bitterness even more than sugar.
4. Different types of salt affect the taste of meals
There are different types of salt like kosher, table, sea and finishing salt. The recipe you are following will determine when you should use them. Plus, the shape and size of the grains of salt differ from each other.
5. Salt helps food retain nutrients
Another great thing that happens when we cook with salt, especially our vegetables is that it retains the nutrients in the foods.
But you have to be careful with the amount of salt you use as too much salt can cause hypertension.
JOIN OUR PULSE COMMUNITY!
Recommended articles
5 most sexually satisfied countries in the world - and Nigeria is part of them
Chika Ike stuns in green at Cannes Film Festival
Meet the oldest cover girl of Sports Illustrated magazine
5 world records that are almost impossible to break
Flying Fish treats its 'Fly Geng' to a captivating influencer hangout in Lagos
Who wore it best? Nengi and Tacha dress up like Nicki Minaj
7 Nigerians in Guinness Book of World Records
Satisfy your taste buds this May with Domino's awoof price slash
5 funniest Nigerian records in Guinness Book of World Records
Zikoko organises second edition of Hertitude, a women-only party
'The first 6 hours were the toughest for me' - Hilda Baci speaks on record-breaking feat
5 Guinness World Records that are relatively easy to break
7 Nigerian Sports Stars who hold the Guinness World Record
What a WAG!! Check out the Top 10 most beautiful girlfriends of football players (2023)
Victor Osimhen aiming to break the Ibrahimovic curse