'The Real Housewives of Abuja' set to return for reunion
The two-part reunion will be hosted by Akah Nnani.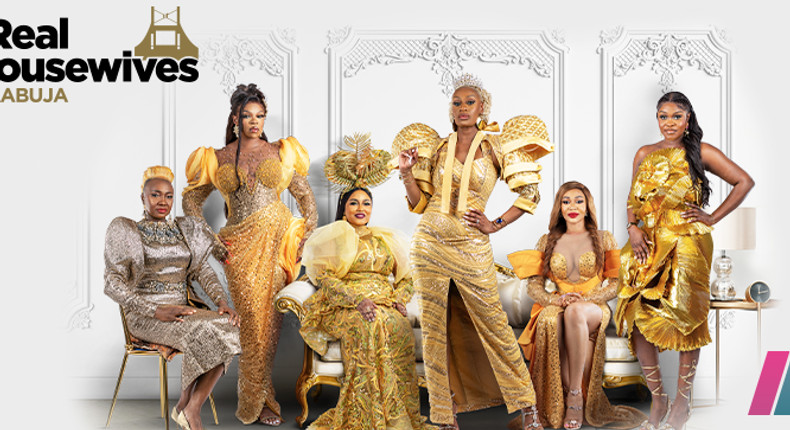 Following an interesting season, The Real Housewives of Abuja are set to return for a reunion show.
The reunion will be in two parts, allowing for enough drama and excitement from the ladies; Arafa, Comfort Booth, OJ Posharella, Princess Jecoco, Samantha Homosanny and Tutupie.
Showmax has announced that the spicy and entertaining show will be hosted by media personality Akah Nnani.
Commenting on his role as host, he said: "The Real Housewives of Abuja is a show I enjoyed, and I'm excited to be hosting the ladies to a conversation where we visit and discuss issues from the show. The ladies brought their A-game and gave us premium entertainment on the show, so you can rest assure the reunion is going to bring more of that. This is a big deal for me, and I'm totally prepared to ensure the fans get the best and juicy details from the show."
With Nnani moderating the conversaton, the ladies will gather to discuss all that happened on the show and most importantly, get some much need closure to all the drama that transpired over the course of the season.
The debut season of show was packed with drama, over-the-top fashion statements, exquisite getaways, soirées with good conversations and heartwarming moments. Fans of the show got front row seats as these ladies shared their personal and professional lives.
Arafa's mum made an appearance and showered some words of wisdom on her daughter while the 'Incredible Minister of Happiness', OJ Posharella surprised everyone when she revealed her spiritual decision to remain a virgin.
We also witnessed the tension between Princess and Tutupie, the once inseparable friends, who went head to head with threats of secrets being exposed.
Produced by Delmedia Productions, the season finale took viewers on a ride with the ladies enjoying the beautiful city of Cape Town and its nightlife.
The show is part of The Real Housewives franchise licensed as a format by NBCUniversal Formats, which is part of Universal International Studios, a division of Universal Studio Group.
The Real Housewives of Abuja return for the reunion, which premieres on Showmax on Friday, May 19, 2023 with the concluding part on the following Friday, 26 May 2023.
JOIN OUR PULSE COMMUNITY!
Recommended articles
Chris Brown & I have over 10 songs together - Davido
Afrobeats was huge before Drake got on it - Davido
Bad Boy Timz was shot in the eye at age 9 by assasins in Mushin
Wande Coal releases highly anticipated album 'Legend or No Legend'
Davido brings together Chris Brown & Poco Lee for 'Unavailable' challenge
US paparazzi stalk Prince Harry, Meghan in intense 2-hour car chase
'The Real Housewives of Abuja' set to return for reunion
Audiomack's Creator app hits 1 million downloads
1da Banton releases highly anticipated EP '1da Shall Never End'
7 Nigerian Sports Stars who hold the Guinness World Record
What a WAG!! Check out the Top 10 most beautiful girlfriends of football players (2023)
Victor Osimhen aiming to break the Ibrahimovic curse