Niger Delta youths reject zoning of 10th NASS principal offices to regions
The Niger Delta Youth Congress (NDYC) has advocated that principal offices of the National Assembly should not be subjected to regional zoning, but merit and competence.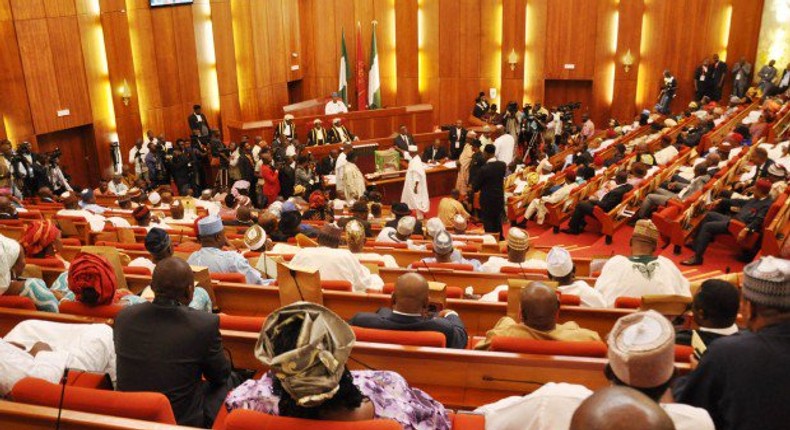 This is contained in a statement by Israel Uwejeyan, National Coordinator, NDYC, on Friday in Lagos.
Uwejeyan said that the practice of regional zoning would impose unnecessary limitations and perpetuate division within the National Assembly.
He added that such zoning would also stifle the diversity of thought and restrict the assembly's ability to elect leaders based on merit, competence, and vision.
According to him, removing regional barriers allows for a broader pool of qualified candidates and harnesses the wealth of talent that exists nationwide.
"We advocate that the members of the national assembly are mature and not children, hence they should be left to exercise their autonomy in selecting their own leaders.
"We contend that the esteemed members of the national assembly possess the necessary wisdom and maturity to make informed choices regarding leadership.
"They are well-equipped to identify capable leaders who can effectively address the challenges facing our nation.
"By granting them the independence to choose their leaders, we foster an environment that encourages independent thinking and political growth," he said.
The NDYC national coordinator also said that the zoning of the senate presidency might end up creating more problems than solved.
"It can result in a situation where the most qualified candidate is excluded simply because they do not come from the region or ethnic group that the position has been zoned to.
"This could lead to a leadership vacuum and contribute to the underdevelopment of the senate and the country at large.
"Zoning is a divisive concept that has the potential to stoke ethnic and regional tensions; It creates a sense of entitlement among certain groups who feel that they are entitled to certain positions, regardless of their qualifications or suitability for the job.
"This could lead to resentment and friction among different groups, and ultimately undermine national unity and cohesion," he added.
He, therefore, called on the national assembly to transcend parochial interests by abandoning the practice of regional zoning.
According to him, by doing so, members can prioritise the greater good and work collectively toward the advancement of our nation.
"This shift will foster an environment of cooperation, enabling robust debate and the emergence of consensus-driven, well-rounded leadership.
"The NDYC strongly advocates for the elimination of regional zoning for the principal office within the National Assembly.
"We firmly believe that the mature members of the assembly are capable of selecting their leaders based on merit, competence, and a commitment to national unity.
"Embracing an autonomous leadership selection process will pave the way for a more inclusive, progressive, and prosperous future for our great nation," he said.
He said that leadership positions should be earned based on qualifications, experience, and proven track records, rather than being predetermined by regional considerations.
JOIN OUR PULSE COMMUNITY!
Recommended articles
Oldest, most complete Hebrew Bible sells for ₦17.6 billion at auction
Montana becomes 1st US state to ban TikTok amid cybersecurity concerns
Doguwa withdraws from Speakership race
Nigeria working on platform for electronic record of births, deaths
Lawmaker says 100 villagers killed in latest terrorist attack in Plateau
Soludo wants hardworking corps members in Anambra
Zamfara APC sets up committee to investigate members who betrayed party
Yahaya Bello wants a new university in Okunland before he leaves office
Doguwa, 5 others step down in battle for House of Reps' top seats
7 Nigerian Sports Stars who hold the Guinness World Record
What a WAG!! Check out the Top 10 most beautiful girlfriends of football players (2023)
Victor Osimhen aiming to break the Ibrahimovic curse