Britain's new king is Charles III, but who were the other 2 Charles?
Who were the other Charles before King Charles III of Britain?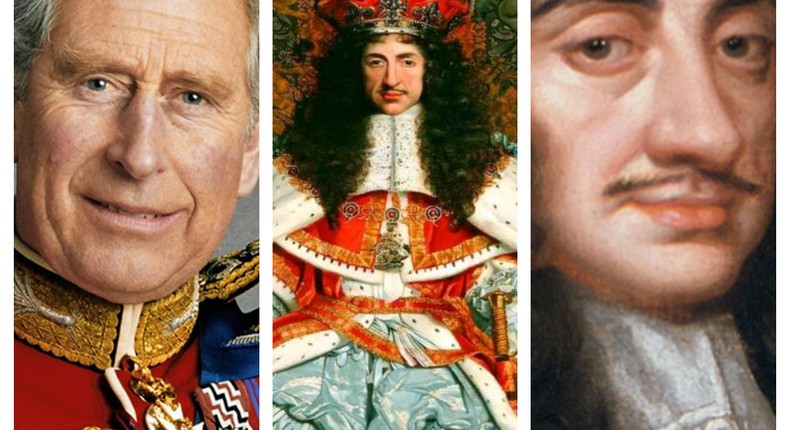 There are three men who have the first name Charles who have ruled as monarchs in England and its realms.
The first British monarch called Charles was a shy man with a stammer. He was the second child of James VI of Scotland (and, starting in 1603, James I of England) and Anne of Denmark.
He wasn't supposed to be King, but when his brother Prince Henry died in 1612, he succeeded to the crown.
His father had long-standing issues with Parliament, and those issues persisted under King Charles, particularly after he wed a Catholic.
His reign was anything but smooth. There were civil wars, first with the Scots starting in 1637, then in Ireland starting in 1641, and then in England (1642–46 and 1648). Charles was not a successful ruler even though historians continue to argue about what exactly caused the wars that greatly split the people of that time.
By 1642, the monarch had been expelled from London by Parliament, and civil war had broken out in England. He was beheaded in 1649.
King Charles II
Charles the Second was just 18 years old and living in exile when his father, Charles I was killed.
Pulse Nigeria
After that, the English Parliament declared England a republic and abolished the monarchy; only Scotland recognized him as King Charles II.
During the next ten years, the Puritan, Oliver Cromwell, seized power, established a dictatorship, and outlawed all forms of entertainment, including sports, festivals, cosmetics, and cursing. He even outlawed Christmas.
When Oliver Cromwell passed away in 1658, his son attempted to take over, but no one was interested, they had sucked the fun out of life.
On the occasion of his 30th birthday, Parliament invited King Charles II to reclaim the throne. Charles wasn't one not to avenge his father, he saw to it that anybody who signed his father's death sentence was put to death; even Cromwell's body was dug up and beheaded.
Charles II spent the rest of his reign solving religious tension, he had no children.
JOIN OUR PULSE COMMUNITY!
Recommended articles
Chika Ike stuns in green at Cannes Film Festival
Meet the oldest cover girl of Sports Illustrated magazine
5 world records that are almost impossible to break
Flying Fish treats its 'Fly Geng' to a captivating influencer hangout in Lagos
Who wore it best? Nengi and Tacha dress up like Nicki Minaj
7 Nigerians in Guinness Book of World Records
Satisfy your taste buds this May with Domino's awoof price slash
5 funniest Nigerian records in Guinness Book of World Records
Zikoko organises second edition of Hertitude, a women-only party
'The first 6 hours were the toughest for me' - Hilda Baci speaks on record-breaking feat
5 Guinness World Records that are relatively easy to break
Former cooking record holder, Chef Lata Tondon says 'Wait for Guinness to officially announce if the record is broken or not'
7 Nigerian Sports Stars who hold the Guinness World Record
What a WAG!! Check out the Top 10 most beautiful girlfriends of football players (2023)
Victor Osimhen aiming to break the Ibrahimovic curse
Erling Haaland's father evicted from VIP box for insulting fans after his son failed to score in Champions League clash
Giannis Antetokounmpo tired of disrespect shaves his hair ahead of new season
Ndidi is better than Rice - Nigerians urge Arsenal to go for Super Eagles midfielder
AC Milan legend backs Osimhen for World best